Share this company on Social Media:
The Dis-Chem Group is South Africa's fastest-growing pharmaceutical retail group with operations in South Africa, Botswana and Namibia. The group was founded in 1978 with one store in Mondeor, south of Johannesburg and has since grown to over 200 stores to date.
Our Head Office is based in Midrand, Johannesburg, and we employ over 18 500 full-time and part-time employees. We believe that in today's dynamic and continuously changing world, our human capital is what differentiates us from our competitors. We give our employees training to ensure that they have the greatest possible support to do their work and develop themselves as individuals. Our strategy is built around our pharmacy first approach, which means that we have a Dispensary in all of our stores to service our customers at any time when they enter a Dis-Chem Pharmacy store. As a leading specialist in beauty, healthy food, sport supplements, health and well-being, we offer the widest ranges in these categories and expert advice. The brand is synonymous with excellent customer service, and we pride ourselves in being a destination discount brand following an Everyday Low Price ("EDLP") strategy.
Do not forget to register your cv on our database here REGISTER 
In 2016, Dis-Chem was listed on the Johannesburg Stock Exchange. The Group is still managed by its founders, Ivan and Lynette Saltzman being the Chief Executive Officer and Managing Director respectively.
We have been rated as the country's best pharmacy chain by Professional Management Review and voted as the Best Pharmacy, Best Medical Supply Store and Best Health Store in The Star Your Choice and Pretoria News Readers Survey.
In 2020, the Group was recognised as the winners of the Best Pharmacy, Best Health Shop and Best Toiletry Store in The Star's Readers' Choice Awards. Furthermore, we were voted as the coolest Health and Beauty Specialist in the 2016/2018 Sunday Times Generation Next Awards. In 2014, we were the recipient of the Leisure Options Readers Awards and voted the best pharmacy brand by Readers Digest SA. Our social responsibility programme is managed through the Dis-Chem Foundation. The Foundation aims to provide care and support to improve the lives of individuals while relieving the burden on communities, family and friends
What Our People Say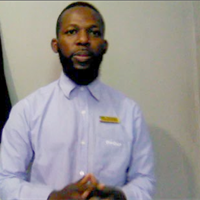 Vusi Sithole
Frontline Supervisor
"Our company slogan is that of "Pharmacists who care', and this is embedded in how the company treats its employees. Our environment at work is filled with opportunities which are evident amongst my colleagues. "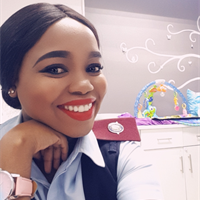 Narletia Moja
Clinic Sister
"I love working at Dis-Chem because every day I get to live my dream of being a Clinic Sister. Within my role, I serve a diverse client base and that has taught me valuable lessons which has been an absolute joy."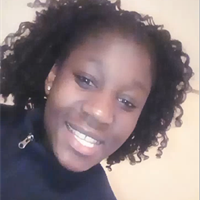 Lucia Mabunda
Retail Learnership Programme Intern
"I love working at Dis-Chem as it satisfies my need for growth and self-development. I am reminded every day WHY I do what I do. The working environment is as amazing as my colleagues. I am very excited about what the future holds for me at Dis-Chem."
Current Vacancies
Alberton
Clinic Practitioner – Springbok – Alberton Alberton, Gauteng
Published 16 October 2022
Closing Date: 15 November 2022
Pharmacist – Meyersdal Alberton, Gauteng
Published 28 September 2022
Closing Date: 27 October 2022
---
Benoni
Pharmacist – Farramere Benoni, Gauteng
Published 12 October 2022
Closing Date: 11 November 2022
Pharmacist – Rynfield Benoni, Gauteng
Published 12 October 2022
Closing Date: 11 November 2022
Nail Technician – Farramere Benoni, Gauteng
Published 13 October 2022
Closing Date: 12 November 2022
---
Boksburg
Travelling Therapist – East Rand Boksburg, Gauteng
Published 12 October 2022
Closing Date: 11 November 2022
Nail Technician – Boksburg North Boksburg, Gauteng
Published 13 October 2022
Closing Date: 12 November 2022
Salon Operator – Boksburg Boksburg, Gauteng
Published 10 October 2022
Closing Date: 09 November 2022
Travelling Beauty Therapist – East rand Boksburg, Gauteng
Published 10 October 2022
Closing Date: 09 November 2022
Travelling Nail Technician – East Rand Boksburg, Gauteng
Published 12 October 2022
Closing Date: 11 November 2022
Brakpan
Pharmacist – Carnival Brakpan, Gauteng
Published 05 October 2022
Closing Date: 04 November 2022
---
Brits
Post Basic Qualified Pharmacist Assistant – Magalies Hills – Brits Brits, North West
Published 13 October 2022
Closing Date: 11 November 2022
Dispensary Manager – Magalies Hills – Brits Brits, North West
Published 13 October 2022
Closing Date: 11 November 2022
---
Burgersfort
Post Basic Qualified Pharmacist Assistant – Medicare Tsusanang Burgersfort, Limpopo
Published 11 October 2022
Closing Date: 10 November 2022
---
Cape Town
Post Basic Qualified Pharmacist Assistant – Table Bay Cape Town, Western Cape
Published 29 September 2022
Closing Date: 27 October 2022
Clinic Practitioner – Ottery Cape Town, Western Cape
Published 29 September 2022
Closing Date: 27 October 2022
Clinic Practitioner – Liberty Promenade – Cape Town Cape Town, Western Cape
Published 06 October 2022
Closing Date: 04 November 2022
Dispensary Support – Panorama – Cape Town Cape Town, Western Cape
Published 19 September 2022
Closing Date: 18 October 2022
Security Guards (Cape Town) Cape Town, Western Cape
Published 20 September 2022
Clinic Practitioner – Kenilworth – Cape Town Cape Town, Western Cape
Published 26 September 2022
Closing Date: 25 October 2022
DC Pharmacist (Night Shift) – Western Cape Cape Town, Western Cape
Published 10 October 2022
Closing Date: 09 December 2022
Post Basic Qualified Pharmacist Assistant – Blue Route – Cape Town Cape Town, Western Cape
Published 13 October 2022
Closing Date: 11 November 2022
Post Basic Qualified Pharmacist Assistant – Claremont Cape Town, Western Cape
Published 13 October 2022
Closing Date: 10 November 2022
Pharmacist – Blue Route Cape Town, Western Cape
Published 26 September 2022
Closing Date: 25 October 2022
Pharmacist – Somerset Mall Cape Town, Western Cape
Published 02 October 2022
Closing Date: 01 November 2022
Clinic Practitioner – Village Square – Cape Town Cape Town, Western Cape
Published 02 October 2022
Closing Date: 01 November 2022
Clinic Practitioner – Tableview Cape Town, Western Cape
Published 06 October 2022
Closing Date: 04 November 2022
Clinic Practitioner – Sun Valley – Cape Town Cape Town, Western Cape
Published 10 October 2022
Closing Date: 09 November 2022
Dispensary Support – Blue Route – Cape Town Cape Town, Western Cape
Published 13 October 2022
Closing Date: 11 November 2022
Pharmacist – Fixed Term Contract – Bayside – Cape Town Cape Town, Western Cape
Published 14 October 2022
Closing Date: 11 November 2022
Post Basic Qualified Pharmacist Assistant – Majik Forest – Cape Town Cape Town, Western Cape
Published 20 September 2022
Closing Date: 19 October 2022
Post Basic Qualified Pharmacist Assistant – Fixed Term Contract – Bayside – Cape Town Cape Town, Western Cape
Published 14 October 2022
Closing Date: 11 November 2022
Centurion
Post Basic Qualified Pharmacist Assistant – Jean-Ave Centurion, Gauteng
Published 26 August 2022
Closing Date: 25 October 2022
Travelling Therapist – Centurion Centurion, Gauteng
Published 12 October 2022
Closing Date: 11 November 2022
Travelling Nail Technician – Centurion Centurion, Gauteng
Published 12 October 2022
Closing Date: 11 November 2022
Post Basic Qualified Pharmacist Assistant – Locum – Centurion Centurion, Gauteng
Published 21 September 2022
Closing Date: 20 October 2022
Clinic Practitioner – Mall@55 Centurion, Gauteng
Published 21 September 2022
Closing Date: 20 October 2022
---
Durban
Security Guards (KZN) Durban, KwaZulu-Natal
Published 20 September 2022
Health Merchandiser -The Bluff Durban, KwaZulu-Natal
Published 10 October 2022
Closing Date: 17 October 2022
Post Basic Qualified Pharmacist Assistant – Hillcrest Durban, KwaZulu-Natal
Published 19 September 2022
Closing Date: 18 October 2022
---
East London
Cashier – Hemmingways East London East London, Eastern Cape
Published 06 October 2022
Closing Date: 05 November 2022
---
Emalahleni
Salon Operator – Witbank Emalahleni, Mpumalanga
Published 10 October 2022
Closing Date: 09 November 2022
Ermelo
Pharmacist – Ermelo Ermelo, Mpumalanga
Published 28 September 2022
Closing Date: 27 October 2022
---
Germiston
Cosmetic Consultant – EastRand Germiston, Gauteng
Published 26 May 2022
Nail Technician – New Market Germiston, Gauteng
Published 23 June 2022
Clinic Practitioner – Albemarle Germiston, Gauteng
Published 04 October 2022
Closing Date: 03 November 2022
Pharmacist – Albemarle Germiston, Gauteng
Published 04 October 2022
Closing Date: 03 November 2022
Dispensary Support – Bedfordview Germiston, Gauteng
Published 07 October 2022
Closing Date: 04 November 2022
Post Basic Qualified Pharmacist Assistant – Meadowdale Germiston, Gauteng
Published 21 September 2022
Closing Date: 20 October 2022
Nail Technician – Meadowdale Germiston, Gauteng
Published 13 October 2022
Closing Date: 12 November 2022
Receiving Manager – Albemarle Germiston, Gauteng
Published 11 July 2022
---
Giyani
Post Basic Qualified Pharmacist Assistant – Masingita Mall Giyani, Limpopo
Published 07 October 2022
Closing Date: 05 November 2022
---
Goodwood
Clinic Practitioner – Goodwood Goodwood, Western Cape
Published 26 September 2022
Closing Date: 25 October 2022
---
Gqeberha/Port Elizabeth
Cosmetics Consultant -Cape road Gqeberha/Port Elizabeth, Eastern Cape
Published 14 October 2022
Closing Date: 21 October 2022
Gqeberha/Port Elizabeth
Cosmetics Consultant -Cape road Gqeberha/Port Elizabeth, Eastern Cape
Published 14 October 2022
Closing Date: 21 October 2022
---
Heidelberg
Post Basic Qualified Pharmacist Assistant – Heidelberg Heidelberg, Gauteng
Published 04 October 2022
Closing Date: 03 November 2022
---
Hillcrest
Beauty Therapist – KZN Hillcrest, KwaZulu-Natal
Published 18 May 2022
---
Jeffrey's Bay
Cashier – Fountain EST Jeffrey's Bay Jeffrey's Bay, Eastern Cape
Published 06 October 2022
Closing Date: 05 November 2022
---
Johannesburg
Dispensary Manager – Greenhills Johannesburg, Gauteng
Published 10 August 2022
Travelling Beauty Therapist – Westrand Johannesburg, Gauteng
Published 30 September 2022
Closing Date: 28 October 2022
Clinic Practitioner – Westrand Area Johannesburg, Gauteng
Published 04 October 2022
Closing Date: 03 November 2022
Post Basic Qualified Pharmacist Assistant – Eastgate Johannesburg, Gauteng
Published 07 October 2022
Closing Date: 04 November 2022
Security Guards (Johannesburg) Johannesburg, Gauteng
Published 20 September 2022
Nail Technician – Greenstone Johannesburg, Gauteng
Published 13 October 2022
Closing Date: 12 November 2022
Pharmacist – Melville Johannesburg, Gauteng
Published 26 September 2022
Closing Date: 25 October 2022
Nail Technician – West rand Johannesburg, Gauteng
Published 30 September 2022
Closing Date: 28 October 2022
Travelling Nail Technician – West rand Johannesburg, Gauteng
Published 30 September 2022
Closing Date: 28 October 2022
Pharmacist – Rosebank Johannesburg, Gauteng
Published 10 October 2022
Closing Date: 09 November 2022
salon Operator – Greenstone Johannesburg, Gauteng
Published 10 October 2022
Closing Date: 09 November 2022
Dispensary Support – Braamfontein Johannesburg, Gauteng
Published 19 September 2022
Closing Date: 18 October 2022
Nail Technician- Athol Johannesburg, Gauteng
Published 13 October 2022
Closing Date: 12 November 2022
Health Consultant ( Supplements and Vitamins) – Athol Johannesburg, Gauteng
Published 13 October 2022
Closing Date: 12 November 2022
Krugersdorp
Clinic Practitioner – Cradlestone Krugersdorp, Gauteng
Published 21 September 2022
Closing Date: 20 October 2022
Post Basic Qualified Pharmacist Assistant – Cradlestone Krugersdorp, Gauteng
Published 21 September 2022
Closing Date: 20 October 2022
Dispensary Support – Valley View – Gauteng Krugersdorp, Gauteng
Published 05 October 2022
Closing Date: 04 November 2022
Kuruman
Locum Pharmacist – Kuruman Kuruman, Northern Cape
Published 26 September 2022
Closing Date: 25 October 2022
Pharmacist – Kuruman Kuruman, Northern Cape
Published 03 October 2022
Closing Date: 02 November 2022
---
Midrand
Technical Compliance Manager – Midrand Midrand, Gauteng
Published 05 October 2022
Closing Date: 04 November 2022
Dispensary Support – Dainfern Midrand, Gauteng
Published 07 October 2022
Closing Date: 05 November 2022
Pharmacist – Dischem Direct Midrand, Gauteng
Published 28 September 2022
Closing Date: 26 October 2022
Executive Personal Assistant Midrand, Gauteng
Published 10 October 2022
Closing Date: 09 November 2022
SAP Administrator Graduate (2023) Midrand, Gauteng
Published 06 September 2022
Closing Date: 05 November 2022
Security Guards (Midrand) Midrand, Gauteng
Published 20 September 2022
Employee Relations Administrator Midrand, Gauteng
Published 28 September 2022
Closing Date: 26 October 2022
Junior IT Help Desk Support – Midrand Midrand, Gauteng
Published 07 October 2022
Closing Date: 06 November 2022
Group Tax Manager Midrand, Gauteng
Published 10 October 2022
Closing Date: 09 November 2022
Category Brand Specialist (Baby) – Midrand Midrand, Gauteng
Published 12 October 2022
Closing Date: 11 November 2022
HR Information System Administrator Midrand, Gauteng
Published 30 June 2022
---
Mossel Bay
Clinic Practitioner – Mosselbaai Mossel Bay, Western Cape
Published 14 October 2022
Closing Date: 11 November 2022
---
Musina
Pharmacist – Musina Musina, Limpopo
Published 12 October 2022
Closing Date: 11 November 2022
---
Newcastle
Clinic Practitioner – New Castle Newcastle, KwaZulu-Natal
Published 20 September 2022
Closing Date: 18 October 2022
Post Basic Qualified Pharmacist Assistant – Newcastle Newcastle, KwaZulu-Natal
Published 14 October 2022
Closing Date: 11 November 2022
---
Piet Retief
Post Basic Qualified Pharmacist Assistant – Piet Retief Piet Retief, Mpumalanga
Published 20 September 2022
Closing Date: 19 October 2022
---
Pietermaritzburg
Security Guard – Pietermaritzburg Pietermaritzburg, KwaZulu-Natal
Published 26 January 2022
---
Polokwane
Pharmacist – Fixed Term Contract – Platinum Park – Polokwane Polokwane, Limpopo
Published 08 October 2022
Closing Date: 07 November 2022
Security Guards (Limpopo) Polokwane, Limpopo
Published 20 September 2022
Port Elizabeth
Merchandiser – Boardwalk Summerstrand (New Store) Port Elizabeth, Eastern Cape
Published 11 July 2022
Cashier – Baywest Mall – Port Elizabeth Port Elizabeth, Eastern Cape
Published 06 October 2022
Closing Date: 05 November 2022
Frontline Supervisor -Boardwalk Summerstrand (New Store) Port Elizabeth, Eastern Cape
Published 11 July 2022
---
Pretoria
Salon Operator – Wonderboom Pretoria, Gauteng
Published 10 October 2022
Closing Date: 09 November 2022
Travelling Therapist – Pretoria Pretoria, Gauteng
Published 12 October 2022
Travelling Nail Technician – Pretoria Pretoria, Gauteng
Published 12 October 2022
Closing Date: 11 November 2022
Sales Assistants – Baby City (Pretoria) Pretoria, Gauteng
Published 30 August 2022
Security Guards(Pretoria) Pretoria, Gauteng
Published 20 September 2022
Pharmacist – Woodlands Pretoria, Gauteng
Published 05 October 2022
Closing Date: 04 November 2022
Health Merchandiser – Llynnwood Lane Pretoria, Gauteng
Published 06 October 2022
Closing Date: 20 October 2022
Clinic Practitioner – Woodlands Pretoria, Gauteng
Published 16 October 2022
Closing Date: 15 November 2022
Beauty Therapist – Pretoria Pretoria, Gauteng
Published 18 May 2022
Salon Operator – Olympus Pretoria, Gauteng
Published 10 October 2022
Closing Date: 11 November 2022
Motorbike Driver – Waverley Pretoria, Gauteng
Published 13 October 2022
Dispensary Support – Menlyn Pretoria, Gauteng
Published 13 October 2022
Closing Date: 11 November 2022
---
Randburg
Salon Operator – Rand ridge Randburg, Gauteng
Published 10 October 2022
Closing Date: 09 November 2022
Post Basic Qualified Qualified Pharmacist Asistant – Linden Lanes Randburg, Gauteng
Published 14 October 2022
Closing Date: 11 November 2022
Post Basic Qualified Pharmacist Assistant – Douglasdale Randburg, Gauteng
Published 30 September 2022
Closing Date: 28 October 2022
Secunda
Health Consultant – Secunda Secunda, Mpumalanga
Published 14 September 2022
Closing Date: 28 October 2022
---
Somerset West
Clinic Practitioner – Sitari Somerset West Somerset West, Western Cape
Published 26 September 2022
Closing Date: 25 October 2022
---
Umdloti
Health Consultants – Marine Walk (Umdloti) Umdloti, KwaZulu-Natal
Published 13 September 2022
Closing Date: 31 October 2022
---
Umhlanga
Merchandiser – Cornubia Umhlanga, KwaZulu-Natal
Published 17 October 2022
Closing Date: 24 October 2022
---
Vanderbijlpark
Nail Technician – Vaal mall Vanderbijlpark, Gauteng
Published 13 October 2022
Closing Date: 12 November 2022
---
Vereeniging
Pharmacist – Three Rivers Vereeniging, Gauteng
Published 04 October 2022
Closing Date: 03 November 2022
---
Westville
Pharmacist – The Pavillion – KZN Westville, KwaZulu-Natal
Published 20 September 2022
Closing Date: 19 October 2022
Post Basic Qualified Pharmacist Assistant – Westville – KZN Westville, KwaZulu-Natal
Published 14 October 2022
Closing Date: 11 November 2022
---
We use cookies to improve your site experience, perform analytics and show you relevant advertising. By clicking "OK", you agree to the storing of cookies on your device. View our Privacy Portal, Cookie Policy &Cookie FAQs